Hunter Valley Wineries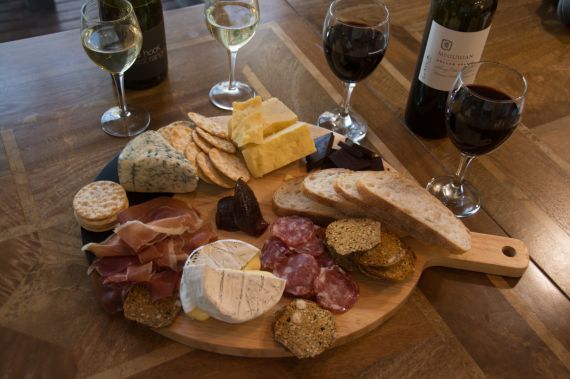 Today the 4 of us headed up to the Hunter Valley for a 'wine & dine' sleepover while John and Bev went straight to their cottage at Hawks Nest.
We rented a 2 bedroom townhouse type suite and it was really nice with the added bonus that the complex had several swimming pools. We had a view from our room overlooking a golf course and had only been there a couple minutes when we saw a couple of kangaroos out on the course. Alex and Brandon went to say hello and then realized he was a very large male and his partner.
We stopped in at the Hunter Village as well as several wineries and a distillery before we carried on to Hawk's Nest on the second day afternoon. It was extremely hot on the drive so we didn't make as many stops along the way and arrived in time to go and cool off a bit at Bennetts Beach in Hawks Nest. The beaches in this area are phenomenal and the best part - there is hardly anyone around ! The next day we had the opposite weather = wind and rain and cool temperature so we pretty much just had a 'read & rest' day which was much needed.